With more castles per square mile than anywhere else in Europe, Wales' fascinating history throughout the ages is there for us all to see in the variety and extent of Welsh castles. Here we look at some of our favourite castles in South Wales.
Caerphilly Castle
The largest castle in Wales, Caerphilly is surrounded by a series of moats and watery islands and is widely thought to be one of the greatest medieval castles in Western Europe. The castle is almost complete and is a stunning and fascinating place to visit, spanning a 30-acre site. Caerphilly is also popular as a film and TV location, featuring in the BBC series Merlin. One of our favourite facts about Caerphilly is that's its leaning tower (its south east tower) leans even more than the famous leaning tower of Pisa. Caerphilly was a highpoint in medieval defensive architecture with its massive gatehouses and water features and was designed in 1268 by Gilbert de Clare, known as Red Gilbert on account of his red hair, who built it as part of his campaign to conquer Glamorgan.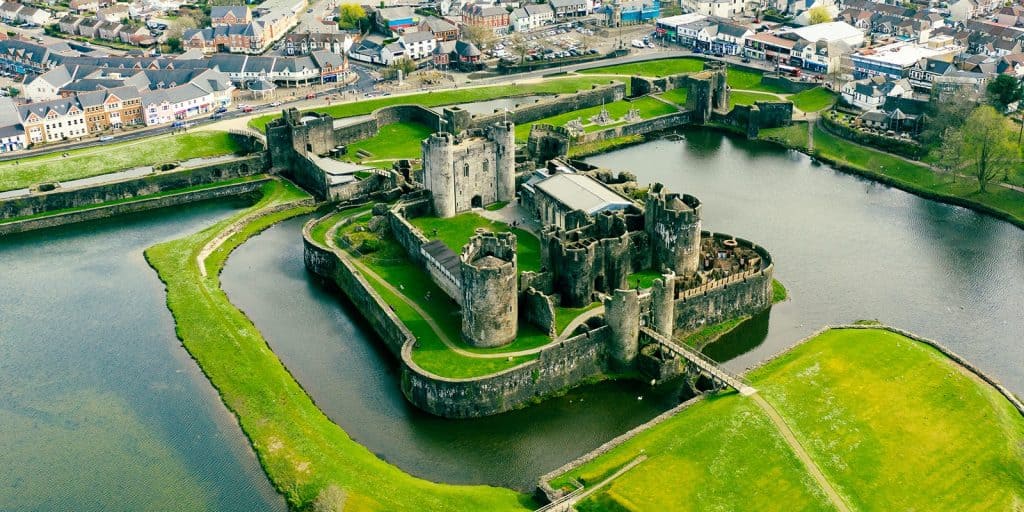 The castle was attacked several times during the 13th and 14th centuries, before falling into decline during the 15th and 16th centuries, including the stone being stolen from its walls. The Marquesses of Bute acquired the castle in 1776 and much restoration followed, giving us the impressive castle and popular attraction, we see today.
Castell Coch
Known as the 'Fairytale Castle', Castell Coch is built on the ancient foundations of a thirteenth century castle but is itself relatively modern. Famed for his eccentricity, William Burges was given free rein for the design of the castle, by John Patrick Crichton-Stuart, the 3rd Marquess of Bute, to create a luxurious 'medieval style' getaway for him, to be used as "as a country residence for occasional occupation in the summer". Coch was created in the most opulent fashion, with dazzling ceilings and over the top features and specially designed furniture. Following Burges' death in 1881, colleagues continued to work on the interiors, using the detailed architectural drawings which still survive today. As intended, the castle was not a permanent family residence, and was instead used for occasional visits. Coch's design we see today is a combination of the surviving parts of the medieval castle and the 19th century additions.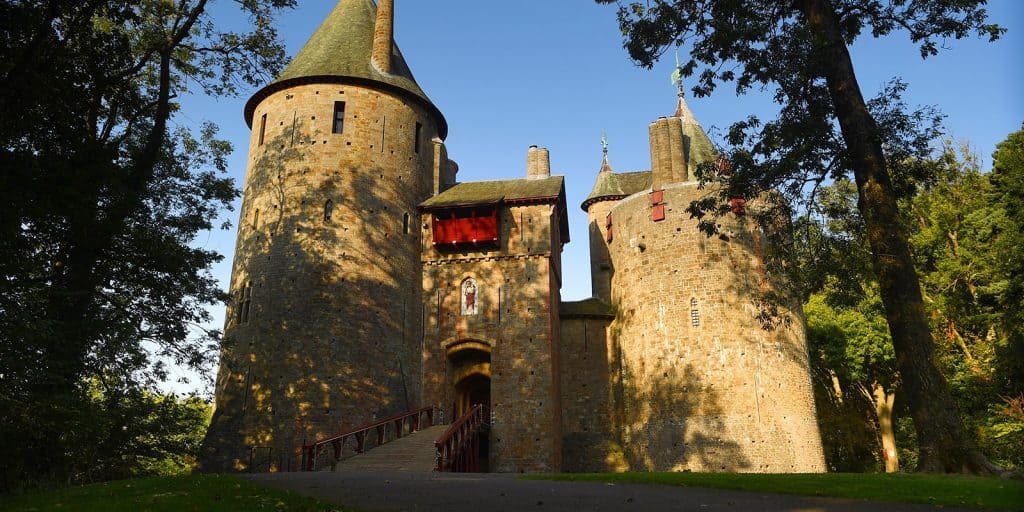 Featuring three circular towers, the castle is also popular as a setting for TV and film, with Doctor Who, Tracy Beaker and The Worst Witch have all been filmed at the castle, as well as it playing host to weddings.
Cardiff Castle
Located within the heart of the Welsh capital, Cardiff castle is another of Wales' top historical attractions, surrounded by beautiful parklands. Dating back to the late 11th century and enduring many attacks in the 12th century in the battles between the Welsh and the Anglo-Normans, the castles was added to and developed throughout the centuries, until it was passed down to the Marquesses of Bute in the mid-18th century. The 3rd Marquess of Bute transformed the castle, with it being extensively renovated under William Burges (as was Castell Coch). The castle was remodelled in a Gothic revival style, with no expense spared. The grounds were also landscaped, providing the foundation for the magnificent castle and grounds we see today, with its ornate interiors and charming Norman fortress.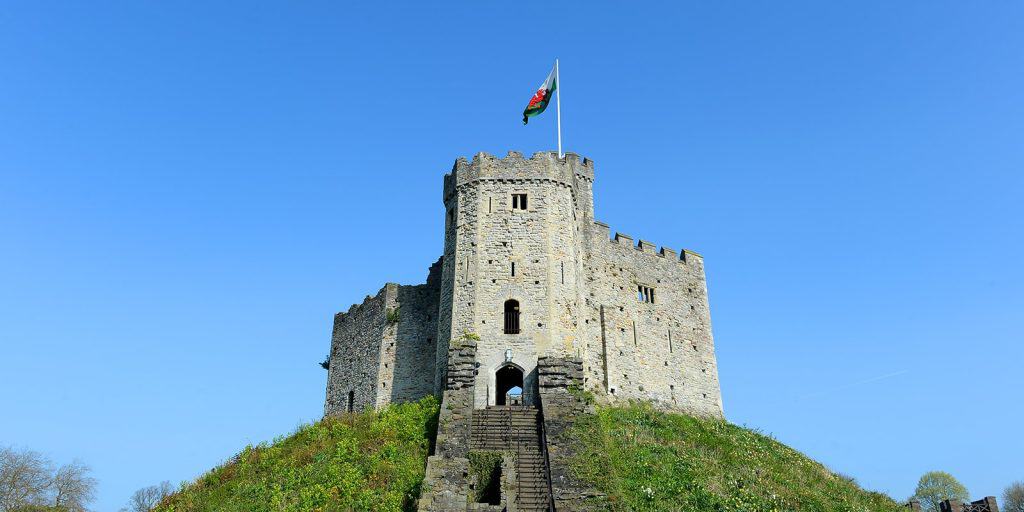 Abergavenny Castle
Although a ruin, enough remains of Abergavenny castle to get a feel for how impressive it once was when in full repair. It has a restored keep, now home to Abergavenny Museum, set on top of a man-made mound and is surrounded by meadows extending out to the river Usk. It also has many a dark tale to tell, including an infamous massacre. William de Braose, who was a Norman lord, invited twenty Welsh chieftains to a Christmas meal in the castle. While they were enjoying feasting on their meal, they were all executed.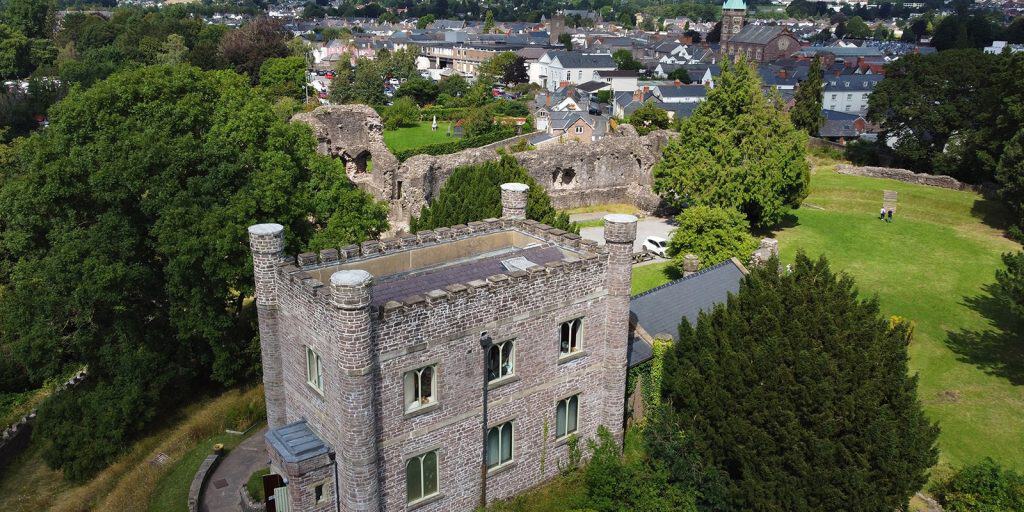 If you'd like to find out more about these and other places of historical interest in Wales, why not join us for one of our sightseeing day tours of Wales?