In Wales, we have more than our fair share of famous sons and daughters, with many famous people hailing from our land. In this post, we look at some of the most famous Welsh people and their backgrounds in Wales.
Dame Shirley Bassey
Dame Shirley Bassey, who was born on the 8th of January 1937, is one of the most popular female vocalists in the world. She was the first Welsh person to achieve a number one single, in January 1959, with her single As I Love You. Her iconic career includes 35 albums, 105 singles, including Big Spender, Goldfinger and Diamonds are Forever and with estimated global sales of over 135 million. Dame Shirley has come a long way from her humble beginnings in Cardiff's Tiger Bay.
Tom Jones
Sir Tom Jones, who was born Thomas John Woodward in Treforest, Pontypridd on the 7th of June 1940 and is another iconic performer of his generation, as well of being another famous son of Wales. His musical career began playing pubs and clubs in South Wales and his career spans many decades. His most famous songs include Delilah, the Green Green Grass of Home and It's Not Unusual. He is of course, also a star of the TV show The Voice.
Richard Burton
Another Welsh legend, Richard Burton was born Richard Walter Jenkins on the 10th of November 1925. His family lived in the mining village of Pontrhydyfen in South Wales. He took on the name Burton from his schoolmaster and drama coach, Philip Burton. Richard Burton was the star of the theatre circuit in the 1950s and 1960s, with his interpretation of Hamlet in 1964 being a highlight, before focussing on Hollywood. Some of his most famous films include Look Back in Anger, Cleopatra and Who's Afraid of Virginia Woolf. He sadly passed away in 1984.
Anthony Hopkins
Born in Margam in Port Talbot on the 31st of December 1937, Sir Philip Anthony Hopkins is an award-winning Welsh actor, director and producer. His inspiration to pursue a career as an actor came in a class at the local YMCA, when he was impressed by a chance meeting with a young Richard Burton. After an early theatre career, he moved to America in the late 1970s and went on to become the infamous star of The Silence of the Lambs, The Remains of the Day and The Edge.
Dylan Thomas
One of Wales' most famous poets and writers, Dylan Thomas was born in Swansea, on the 27th of October 1914. He went on to spend much of his life in New Quay and Laugharne, locations which inspired him to write some of his finest poetry and plays. One of his famous works, And Death Shall Have No Dominion was written when he was a teenager and his first collection of poems, 18 Poems was published in 1934. His most famous collection, Deaths and Entrances followed in 1946 and his play for voices, Under Milk Wood, in 1954 and has never since been out of print.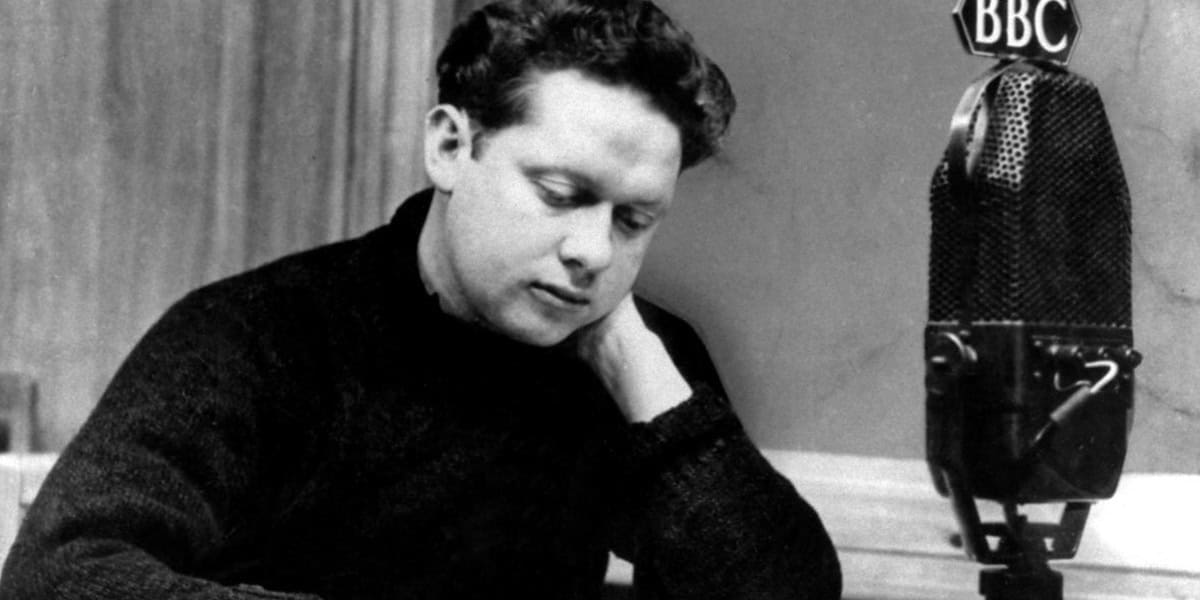 Like to know more?
You can see some of the places mentioned above on our Sons and Daughters of Wales private tour, giving you a chance to find out more about the hometowns of these Welsh superstars.